Tom Everhart
New Prints, New Videos
And the New Book!
Too much for a single email.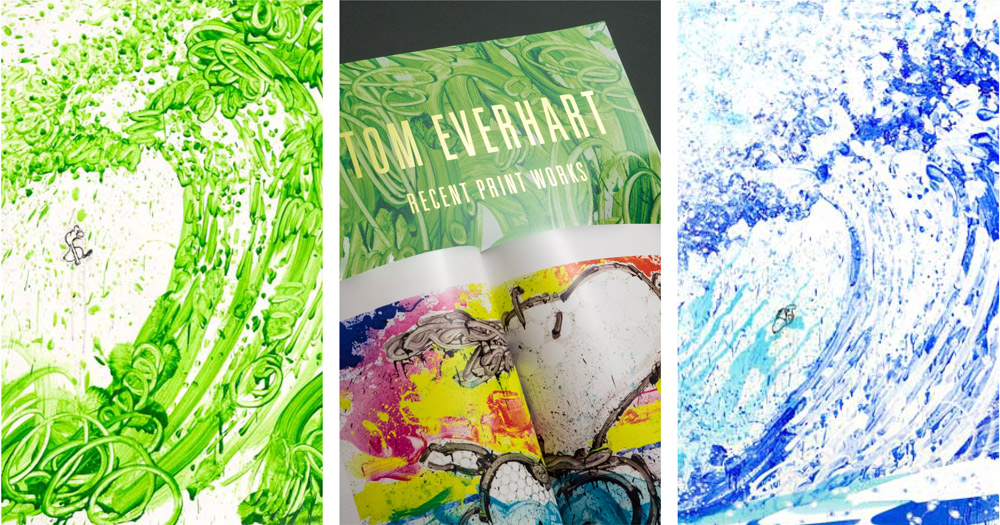 For years Tom Everhart fans and galleries have been hoping that one day he would put out a book of his art. That day has come.

We are happy to announce this 104 page catalogue Raisonné, featuring the last several years of Everhart's published art.

We are also announcing two new fine art limited edition prints from Everhart's Waves Of Influence series - Jean Michel's Wake and Venice Moon Dogg E No. 7.

There's more – Each of these two prints includes a copy of the new book. Each book will be numbered to match the print and signed by Everhart.

As wonderful as this announcement is, we have so much more to share. Tom has written brief essays on each new work, we have produced a short movie about the Waves Of Influence, and another video on his catalogue raisonné. Far too much for one email. So in the coming days these emails will follow.